It's been so long since I last updated...life has been really hard this past year for me (if not everyone), but it has given me a little more motivation to work on my art, as well as time to think about what I want to/should be doing for myself. That being said, I only have one new chao drawing to post: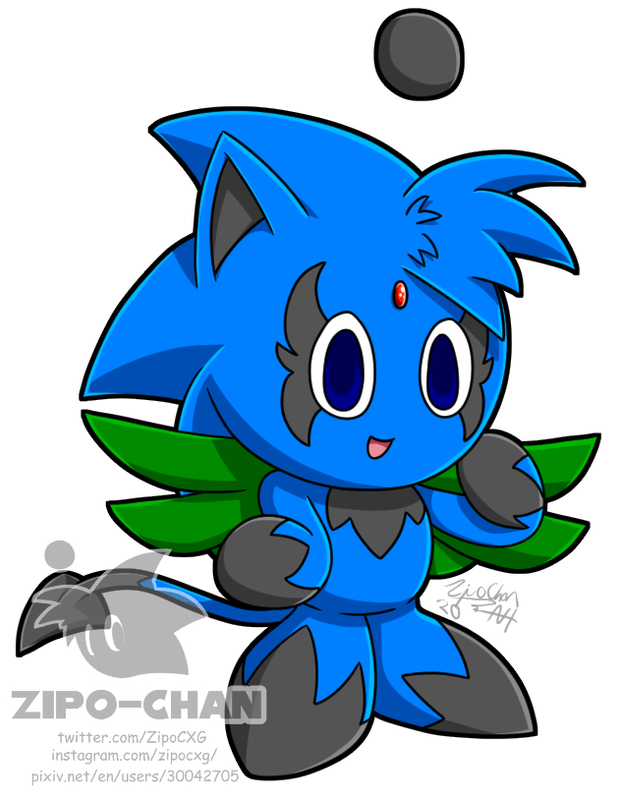 Updated art for Zipo, pose is based off of art I did for her back in 2013. I may or may not be using this particular piece for something that I've been wanting to do for a long time.
I'm working on setting up commissions, hopefully sometime this year, provided I don't get too lazy.
_________________________
My interest in sonic/chao has waned over the past few years, so I've haven't been drawing them as much. I'll never stop being a fan, but they both have taken a back seat in terms of my obsessions, with the Story of Seasons (pre-2014 Harvest Moon) series taking its place as my primary obsession (primarily the Mineral Town games). With that out of the way, here's
some
of my non-sonic/chao art from the past year:
___________________________
Lastly, if it wasn't obvious with the different links in my watermark, but
I have officially moved on from using DeviantART
(for posting my art, I will still be managing the Chao Island group on the site), as the site has become unsatisfactory to use anymore. I will keep the link available on the first post to act as an archive of my art from 2009-2019, but I will be adding links to the sites I'm now currently using. These sites, as well as the Discord's creative room will be where I'm "most active" for posting art. This topic will still not be super active in terms of updates, but I promise that I'm not abandoning it.
See you next update!