I recently attempted to gauge how strongly each stat effects the speed of your chao during racing by timing a swim section, run section, power section, and intelligence section with 0, 1000, 2000, 3000, and 4000 with each stat respectively. For fly I had to roughly estimate the distance traveled across the crab pool and convert that into a multiplier. Please note that for the power sections I only tested climbing (no tree shaking) and for intelligence I only tested the box opening (from the ? symbol until the ! symbol appears).
Let me know if these estimates look like they are any good.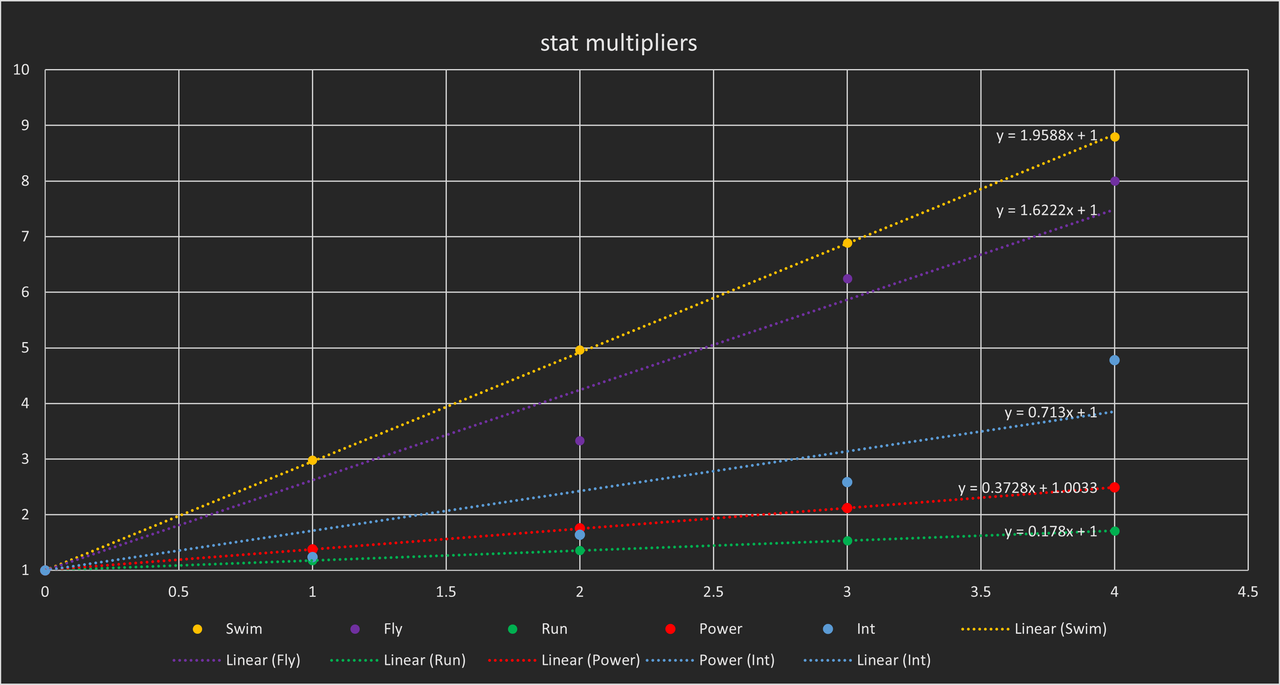 Strangely only the intelligence stat does not appear to be linear.
One way to greatly improve this would be to measure the intrinsic speeds for each stat at 0, because this only shows multipliers. Obviously Swim starts out at a slower speed compared to Run, otherwise the top speed of swimming would be insanely high.
Also worth noting, using the stamina boost gives a speed increase of 30% for running and swimming, 25% for flying, and 20% for climbing. This is equivalent to +154 Swim, +143 Fly, +1700 Run, and +535 Power. A chao with these stats should be equal in speed to a chao with 0 in each stat that is using a boost.
This was all tested in Sonic Adventure 2 HD.